Application
Installed across mine sites worldwide, Phoenix's heavy duty lights are built to withstand the harshest conditions mines face and provide the highest levels of visibility. Operators take advantage of improved visibility and reduced maintenance down time with our durable LED fixtures. Phoenix's superior illumination improves operator comfort, minimizes glare and prevents eye strain and fatigue to support safety initiatives and ensure reliable working conditions. Specialized optics create a tailored system for workers in the field during dust, fog, rain, snow or other inclement conditions, achieving great productivity. LED lights are a sustainable solution and mines can improve productivity and efficiency by illuminating work areas with a lighting package that can change color temperature and brightness based on preferences and the environment. From equipment to facilities, Phoenix's sustainable LED fixtures improve visibility and safety.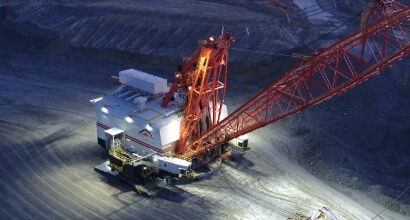 AC Equipment
We've worked with operators to deliver optimized illumination to draglines and shovels for decades. Draglines demand the highest level of durability along with uniform, consistent light under the boom to optimize productivity and safety. Our floodlights enable operators to effectively read the grade while maintaining the highest safety standards.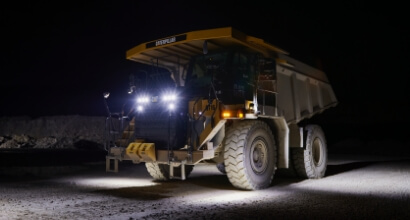 DC Equipment
Mobile mining equipment needs lighting that can endure extreme shock and vibration, rocky terrain and inclement weather. With exceptional glare control, Phoenix's DC lights provide the most dependable illumination for haul trucks, excavators, dozers, wheel loaders and other mobile equipment. These applications require consistent light and exacting standards of durability to keep productivity and safety high, and maintenance at minimum.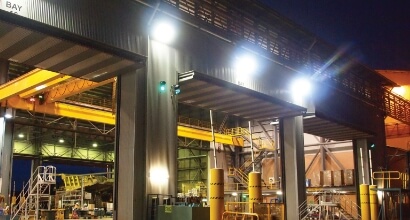 Infrastructure
Crushing sites and processing plants require lights that can handle any environmental factor and 24/7 heavy shock and vibration. Wash bays, storage areas, warehouses and other facility areas need lights that will operate when challenging conditions are present. Haul roads and yards require superior illumination across large open areas. Phoenix's solutions for mining infrastructure exceed these expectations.
Industry Associations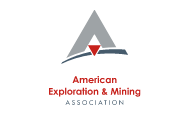 Asset
Forward-thinking mining companies are ramping up their sustainability efforts to ensure business continuity. Learn how energy-efficient LED lighting brings huge reductions to maintenance and power costs, ensuring mine sustainability.
Learn More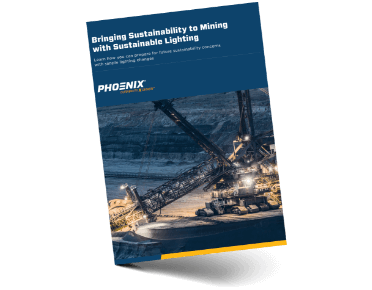 Featured Lighting Projects
Project

A copper mine in the Para state, Amazon region of Brazil, needed to overhaul its haul truck fleet. Buying new...

View Project

Project

Looking to increase safety during their operations, a coal mining company in the Kemerov Region of the Russian...

View Project

Project

Mexico's second largest silver mine produces over 25 million ounces of silver each year, making it the fifth largest...

View Project
You may be interested in
Blog

Operators of mobile mining equipment brave dusty roads daily in extreme, unpredictable conditions. Without...

Read Post

Blog

International Mining has featured Phoenix Lighting in their Safety Spotlight Article.

Blog

International Mining featured "Mine Lighting" as a spotlight in the Dececmber 2019 issue. Paul Moore spoke to our...

Read Post
Inquiry
Have questions about our products? Looking for lighting consultation, designs or quotations for your lighting project? Share your details here and let's talk.