Application
Phoenix has built durable and high-performing lighting systems that create a safe and productive work environment for various petrochemical applications. Petrochemical facilities are complex, and each space has its own unique lighting requirements. The most extreme environments require superior illumination with proper testing and certification. Phoenix uses the highest standards of construction and quality for protection in any circumstance. Our solutions for each petrochemical application deliver reliable, long-lasting light for a functional environment that requires no light-related maintenance. Facility operations benefit from decreased energy costs and increased reliability for a quick recover of their lighting investment.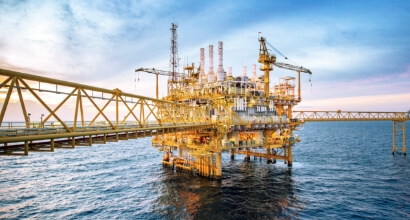 Oil & Gas Operations
Phoenix provides explosion proof and hazardous rate LED lighting for various crude oil and natural gas exploration, production and storage facilities. Our lighting solutions can effectively illuminate large working areas and confined spaces for a safe and productive environment. Phoenix has decades of experience providing fixtures that can withstand heavy shock and vibration for the toughest equipment and machinery including drills, heavy vehicles, conveyors and more.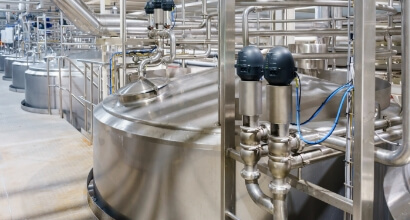 Refined Product Plants
Oil, LNG and petrochemical refineries and processing facilities are large industrial complexes with their own environmental considerations, specialized equipment, technologies, and units for the manufacturing process. Phoenix's hazardous rated LED lighting enhances the facilities exterior and interior safety and security. With higher quality, reliable lighting, workers remain safe and time spent on lighting-related maintenance is significantly reduced.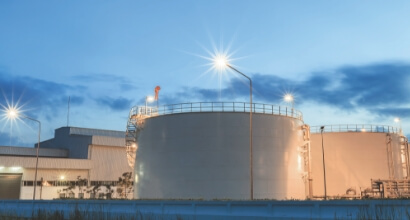 Tank Farms
Oil and petrochemical tank farms, depots, terminals and storage yards require effective illumination that can span over an entire facility. Our LED high mast and hazardous location rated floodlights provide necessary light levels and glare-free light that maximizes the safety and security of a large area. Unit and structure lighting provides optimal light coverage that will aid worker productivity and protection.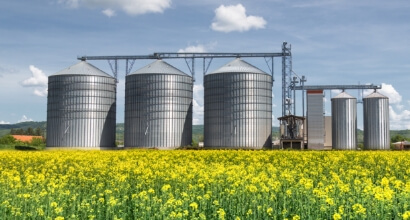 Agricultural Processing Facilities
Phoenix's hazardous rated light fixtures are suited for installations beyond crude oil, natural gas, and chemical operations. Our fixtures are designed for various agricultural processing, food processing and storage facilities that may require hazardous rated products. Whether you are looking to retrofit existing lights or need lighting for an expansion, our solutions deliver even illumination that enhances the safety, security, and visibility of a facility.
You may be interested in
Blog

You are ready to light that warehouse you've moved your business into. It is lit with old florescent lights and now you'd like to retrofit with LED fixtures.

Read Post

Blog

So you are finally ready to make the switch to LED? Or, the first LED you jumped into wasn't exactly what you were looking for?

Blog

Phoenix installed its first LED fixture on a ship-to-shore crane back in 2011. Since then, the lighting industry has progressed significantly, and LED lighting has fundamentally changed the way we illuminate terminals.

Read Post
Inquiry
Have questions about our products? Looking for lighting consultation, designs or quotations for your lighting project? Share your details here and let's talk.