Application
Energy plants are demanding environments that require superior illumination designed to withstand high temperatures and hazardous conditions. Phoenix provides lighting solutions manufactured with the highest standards of construction and quality for various indoor and outdoor areas of energy facilities. Our explosion-proof and hazardous rated LED fixtures have a long lifespan, minimizing the need for lighting-related maintenance. Each area of a facility has unique illumination and environmental requirements, and Phoenix can provide uniform, glare-free light through precise optics and various color temperature options for any application.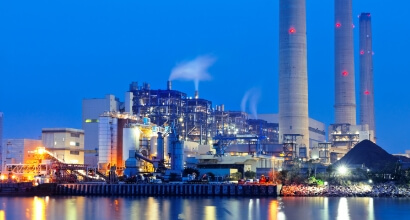 Power & Utilities Plants
Power and utilities producers seek the most cost-effective and reliable technologies for their operations. Phoenix's LED lighting fixtures deliver long-lasting light for a functional environment that requires no light-related maintenance. LED lighting is a cost-effective option, and Phoenix has the rugged hazardous and high-temperature rated LEDs that meet various operational needs.
Transmission & Distribution Plants
Transmission and distribution plants carry electricity over large areas. Phoenix's LED high mast and hazardous location rated floodlights provide necessary light levels and glare-free light that maximize the safety and security of an environment. With LED lighting, fewer fixtures are needed to achieve greater visibility for a functional working environment.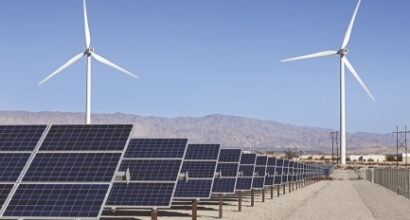 Conventional & Renewable Generation Facilities
Conventional and renewable generation facilities convert energy through various processes, all of which can benefit greatly from utilizing LED lighting. Phoenix manufactures high-temperature and hazardous rated fixtures that meet unique requirements and regulations. Whether you are looking to retrofit existing lights or need lighting for an expansion, our solutions deliver even illumination that enhance safety, security and visibility of an area.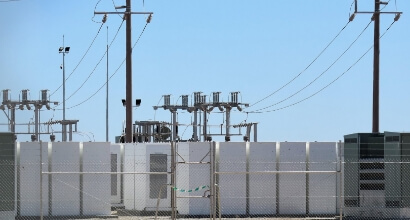 Microgrids & Battery Storage
Utility-scale energy storage solutions such as microgrids and battery storage are self-contained, but still require sufficient lighting for service, maintenance or repairs. Energy-efficient LED lighting systems cut electricity usage and aid worker productivity and safety. Phoenix's high mast and area lighting fixtures for energy storage locations exceed these requirements by providing glare-free illumination.
You may be interested in
Project

Pennsylvania Department of Transportation (PennDOT) oversees programs and policies affecting...

Read Post

Blog

You are ready to light that warehouse you've moved your business into. It is lit with old florescent...

Read Post

Blog

When selecting lighting fixtures for an offshore wind turbine, considerations should be made for challenging...
Inquiry
Have questions about our products? Looking for lighting consultation, designs or quotations for your lighting project? Share your details here and let's talk.