Illuminating the Way to Mine Operators' Safety and Efficiency—Day and Night
We know the struggles of working with a lack of sufficient and suitable lighting at mine sites. Working in unpredictable environments also puts mine operators at an increased risk of fatigue and accidents. The right lighting solutions can prevent these problems—and we can help.
With close to eight decades of experience illuminating the mining industry, we are continuously committed to designing and manufacturing durable, flexible and sustainable mine lighting that keeps operators safe.
The Revolutionary ModCom® 3 Series
The next generation is here—new smart lighting technology improves visibility and efficiency, right from the cab.

Phoenix pioneered the introduction of LED lighting to electric rope shovels and draglines. For decades we've been committed to bringing the latest advancements in LED technology and its indisputable benefits right to mine operators and owners.
The most advanced lighting technology the industry has ever seen is here: The ModCom® 3 Series, available with integrated lighting controls, color tuning technology and perimeter optics.​
Features

Color Tuning Technology
Penetrate light through changing conditions—rain, snow, fog, dust, sunshine, darkness—by tuning the LED to a preferred CCT between white and amber light. All this, in just one fixture.

Integrated Lighting Controls
Maximize efficiency of your lights with an all-in-one controls system to manage groups of lights right from the cab. Receive real-time data on lights and alerts ahead of maintenance.

Perimeter Optics
Keep operators safe 24/7 by shining light where it is needed. With a clear cut-off point that reduces glare, improves comfort and visibility for operators of oncoming vehicles.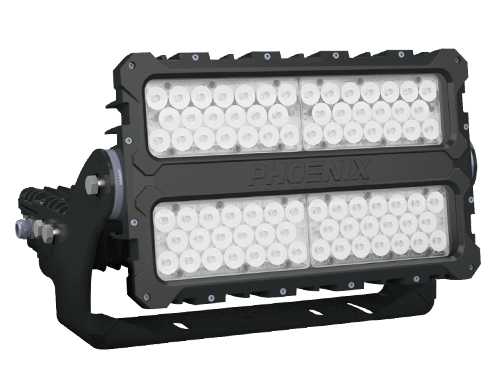 Be Part of the Future
With great lighting comes great productivity. Get in touch with us to find out how we can illuminate your way to the forefront of the mining industry.
Get in Touch
The Evolution of the Sturdilite® Master Series DC Work Lights
Eliminate blinding light and discomfort for operators in oncoming vehicles
Why No-Glare Optic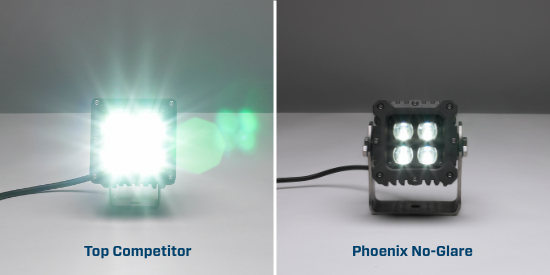 Reduces glare, improving operators' safety and comfort
Improves visibility and does not blind oncoming operators
Reduces eye strain, improves eye comfort
Durable and impact-resistant suitable for ever-changing conditions
Custom driving optic designed specifically for mobile equipment
Higher light output than competitive fixtures
Available in cool white and amber, 12-48V and 24-48V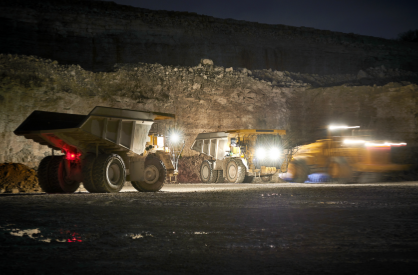 The Challenge
Mine operators are at a heightened risk of accidents when there is insufficient lighting on mobile equipment, which can come in the form of low light levels or high-glare lighting. When mobile equipment is not properly lit, operators experience eye fatigue, which causes a decline in their productivity.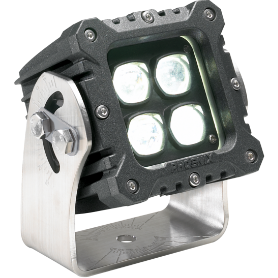 The Solution
Keep operators safe and comfortable in well-lit workspaces with our No-Glare optic. Designed with durability in mind, this evolution of Sturdilite® Master Series also keeps downtime at bay and maximizes efficiency of your mining equipment.
Contact Us
Phoenix has always been known for delivering superior lighting and excellent service to go with it. Your request below is no exception! We'll be contacting you within 1-2 business days to make sure you have what you need.