Featured Products
Phoenix makes premium fixtures that deliver the quality and durability your operations require.
LED area light delivers up to 1000 lumens to walkways, cabins or other small areas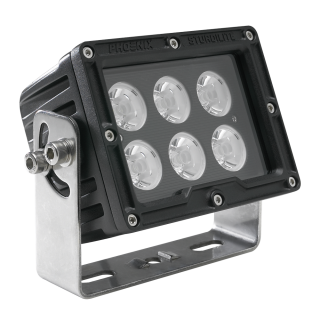 15W, 36W, 56W or 90W LED Floodlight delivers up to 7100 lumens to mobile equipment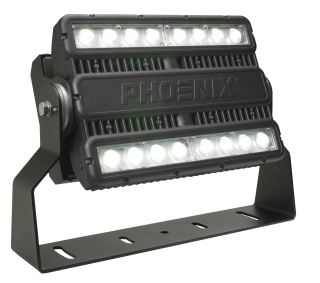 The EcoMod 2 LED floodlight features a compact design and improved performance. The next generation of Phoenix' smart, proven fixture was specifically engineered based on industry feedback.
Featured Resources
View All Phoenix Bulk Resources
We offer educational resources, case studies, lighting data, as well as product literature like specification sheets and installation instructions.
Bulk and Container Handling Brochure
View our extensive LED lighting options for bulk and container handling applications
Article - Switching on to Phoenix
International Bulk Journal - March 2014
St. James Stevedoring LED Case Study
We partnered with St. James Stevedoring Partners to find out how the transition to LED has improved safety, reduced energy consumption and decreased downtime.
Contact
Bulk Handling Sales

+1 414.973.3300

General Inquiries

Ben Cartland

Account Specialist

+1 414.973.3332

Container and Bulk Handling Sales

Ryan Hertel

Global Manager

+1 414.617.8079

Container and Bulk Handling Sales

Wiam Afifi

Sales Manager Europe

+31(6)83440565

Container and Bulk Handling Sales

Karen Schmidt

Customer Service Specialist

+1 414.973.3302

Container and Bulk Handling Sales

Rafael Gonzalez

Market Manager - North America

414.208.6462

Container and Bulk Handling Sales

Rene Tarapanoff

Latin America Market Manager

Container and Bulk Handling Sales

Stuart Scholz

Sales Engineer - Ports

+1 414.973.3319

Container and Bulk Handling Sales